By Steven Gothan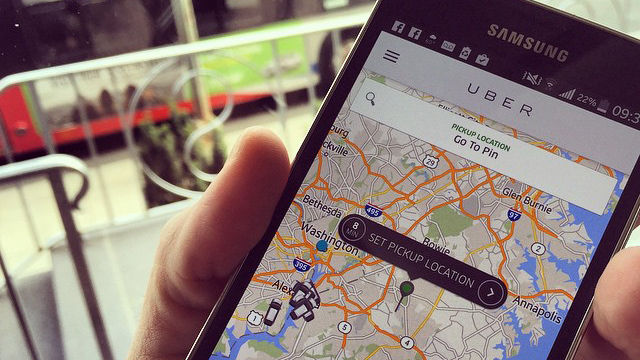 It doesn't matter if you prefer Lyft or Uber, times have never been easier to arrange for a ride. The access to Uber and Lyft allow for smarter and safer drinking for college students. Now imagine you are out drinking in West Virginia and the next day you wake up in your driveway in New Jersey. Baffled and very confused, this is the story of Kenny Bachman. Bachman had too much to drink and when he decided it was time to go home, he made the smart choice and called an Uber. Unfortunately, for Bachman, home was over three hundred miles away from Morgantown, West Virginia.
This one way Uber cost Bachman $1,635.93.
Not only did Bachman take an unexpected trip with Uber, he also ordered an Uber XL and ordered his Uber at a time when Uber's surge pricing was in effect. These factors combined to charge him almost double what a single sober person would've been charged to make the same trip. This is why we provide college comedians like Adam Ace who presents alcohol awareness programs for college age students like the 3D College Experience: An Entertaining Look at How to Avoid Ending up Dumb, Drunk, and in Debt, for college campuses so students are not making the same mistakes as Mr. Bachman.
Bachman did file a complaint with Uber but Uber insisted that he was taken to his requested destination, therefore Bachman was forced to pay his bill.
Waking up half-way home he realized that it was to late to turn around on the ten hour trip. In good spirits, Bachman gave the Uber driver a five star rating and gave him enough tips to pay for the tolls on the way back.
A report from the Chicago Tribune says that Mr. Bachman was reimbursed by the food delivery company Eat Clean Bro in Freehold, New Jersey. Owner Jamie Giovinazzo wanted to commend Bachman for not to driving drunk. Mr. bachman's decision was the right one as it kept himself and other motorists safe.
You can contact NEON-Entertainment today about booking Adam Ace for an alcohol awareness program!